European Graduate School for Ancient and Medieval Philosophy
The EGSAMP is a network of research institutions from European universities which have established a platform for a lasting collaboration in the field of ancient and medieval philosophy. The primary objective of the EGSAMP is the promotion of doctoral research and of young researchers.
Call for Papers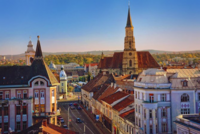 We invite you to apply for the Summer School this year: "Human Being as a Cross-Point". It will take place from the 30 July - 1 August in Cluj-Napoca, Romania.
Please send your abstract by May 15th to evelinamiteva(at)yahoo.co.uk and lars.reuke(at)uni-koeln.de.
Further details can be found in the document linked below: